The Epic 10 are the ten final questions in the first Impossible Quiz, and by far the hardest ones in the game. After completing Question 100, the screen will fade to black, with the following messages popping on screen.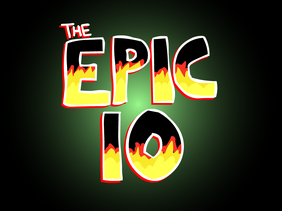 Congratulations!
...but...
...it's not over yet!
It's time for...
The EPIC 10
LET'S DO IT!
You'll then be sent to the straight-up hardestquestions of the entire game, with bombs and the biggest amount of insanity.
Pages in category "The Epic 10"
Ad blocker interference detected!
Wikia is a free-to-use site that makes money from advertising. We have a modified experience for viewers using ad blockers

Wikia is not accessible if you've made further modifications. Remove the custom ad blocker rule(s) and the page will load as expected.